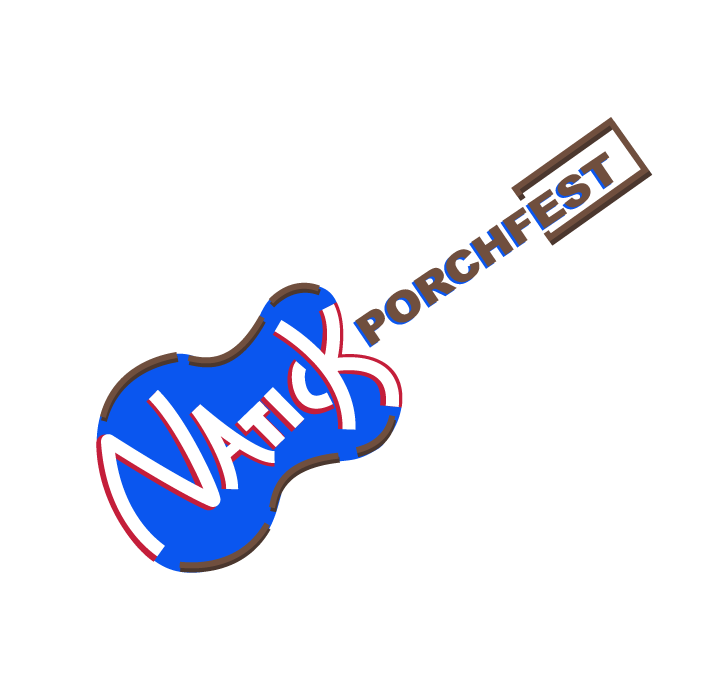 NATICK CENTER
PORCHFEST
September 14, 2019
2:00 - 6:00 pm
(raindate september 15 2019 1-5pm)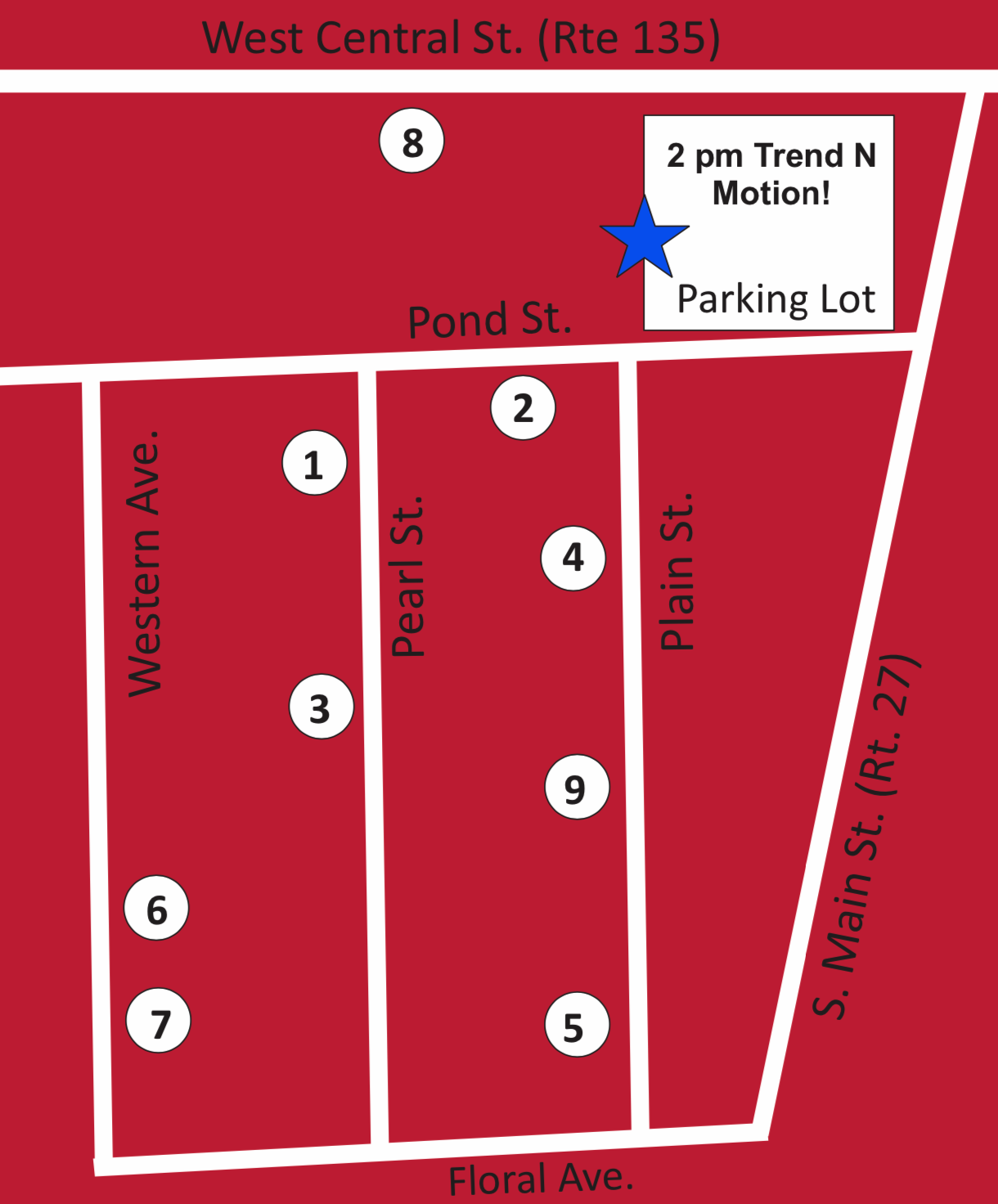 1

3 Pearl St

2pm


Rockwood
Rockwood is an original rock band hailing from Boston, MA. Members Josh Spainhower, Jake Irvin, Mike Chandler, Evan Flack, and Benny Benson came together in the fall of 2018 to put together a band focused on songwriting, live performance, and making records with a sound that was a product of their wide array of influences. Rockwood draws deep from the roots of Rock N' Roll, Blues, Motown, classic Soul, Rhythm & Blues, and Pop to form a sound all their own.

2

34 Pond St

2pm


Express Lane
We are a barbershop quartet; formed in 2015; compete in Barbershop Harmony competitions and perform at various gigs around Boston area; received Certificate of Appreciation from US Dept of Veterans Affairs for performing for veterans at VA hospital in Bedford MA; have sung at other porchfests in recent years (Brookline, Newton); rehearse in Natick (Clark Bldg); performed at a fundraiser for Natick Service Council in April 2018 at the Walnut Hill School; combined experience of over 50 yrs among the quartet

3

13 Pearl St

2pm


The Grateful Teds
Acoustic Grateful Dead tribute band based in Natick and Sudbury

4

9 Plain St

2pm


Dan Weddle
Multi-talented singer songwriter, guitarist and drummer, Dan has been performing solo and playing in several bands in the region since the mid-80's. His songs are influenced by generations of power pop, Americana, punk, and singer-songwriter icons, weaving melodies and hooks that are supported by strong back beats.

5

33 Plain St

2pm


Max Klau Band
MKB plays smart, soulful soul music that rocks.

6

24 Western Ave

2pm


Dani Witherby
Soft guitar keyboard and ukulele

8

26 West Central St

2pm


Full Color
All original music (with one cover). Alt/Progressive Rock.

2

34 Pond St

3pm


Ronona J Rox
We play classic rock, folk rock, blues, and a bit of country. 2 lead female vocals, keyboards, lead guitar, rhythm guitar and bass. Covering Eric Clapton, Albert Collins, Dire Straits, Bonnie Raitt, Chris Stapleton and others.

6

24 Western Ave

3pm


Bob Greenman
Bob Greenman is a singer/song-writer whose songs tell a story. His influences include alt-country, Americana, and blues artists. His repertoire is occasionally infused with a cover or two by those artists who have influenced him

9

23 Plain Street

3pm


David Hubble
--

1

3 Pearl St

4pm


Miguel
I play a mix of jazz standards, spanish songs, classical and flamenco

3

13 Pearl St

4pm


The Baby Safe Haven Stage
We've had a Baby Safe Haven Stage for the last 2 years at both the Somerville and Arlington Porchfests. We've also done the Newton Porchfest in 2018. Our Baby Safe Haven spokespeople are singer songwroters who perform on our stage. Here's Arlington 2018: https://youtu.be/sHtI6jLEvt0 -- Arlington 2019: https://youtu.be/LBpPWiB5q-o Somerville 2019: https://youtu.be/wesECuBOqTA

4

9 Plain St

4pm


Juan Sebastian Wulff Mazzei
"cuatro" (kind of bigger ukulele) from Venezuela together with a harpist friend.

5

33 Plain St

4pm


Groundwater
Groundwater is a jazz-fusion band from Boston. They combine influences of classic fusion, post-bop, Latin, funk, and progressive rock for a fresh, modern sound rooted in improvisation. Groundwater puts on exciting performances that are tastefully arranged and both danceable and engaging. Their debut EP, "Welcome to Solid Ground," explores the intersections of their myriad influences with a raw yet refined energy.

6

24 Western Ave

4pm


Adnicus
Fusion jazz

7

26 Western Ave

4pm


Eno
Eno is an award-winning singer-songwriter and an inspirational soul/folk artist. Born and raised in Natick, Eno has performed a wide variety of stages, from Boston to Beijing.

8

26 West Central St

4pm


Pigs In Zen
Natick based hard rock band with originals and covers.

2

34 Pond St

4:30pm


Walking Blues
5 piece band - guitar, blues harp, keys, bass drums - 4 vocals

1

3 Pearl St

5pm


Modern Day Idols
Modern Day Idols (MDI) are an indie pop-rock band formed in Boston in May 2011 by veteran Boston singer-songwriter Chris Wagner. MDI was born of the love for honest, memorable, melodic, and energetic rock and the collective desire to spread that love to all within earshot!
Sponsors